Peter Aspell:
aThe Mad Alchemist
January 23, 2016 - April 3, 2016
Opening Reception:
Friday, January 22, 2016, 7:00 PM - 9:00 PM
Curator: Rachel Rosenfield Lafo, Director, Richmond Art Gallery
The Richmond Art Gallery and the West Vancouver Museum are collaborating on two concurrent exhibitions celebrating the artwork of painter Peter Aspell (1918-2004), who was among a core group of influential artists to gain early recognition in post-war Vancouver. Unlike many of his contemporaries who were involved in nature based abstraction, Aspell chose figuration as a principal subject.
A virtuoso colourist, Aspell honed a distinct palette using oil paint applied with knives and brushes, then scraped and scratched with sticks. He developed a vocabulary that included ominous flaming vessels, floating figures, African and West Coast masks and Egyptian motifs. He completed series of portraits of dictators, generals, popes, cardinals and dwarfs, followed by works depicting X-Ray imagery and humans intertwined with machines. For these later works Aspell often restricted his palette to black, gray and white.
Post-war artists including Peter Aspell built the foundation for modern art in Vancouver by challenging the conventions of their predecessors and exploring new territory. Aspell continued to work until his death, in later years producing some of his most ambitious work, including the monumental and apocalyptic March of the Machines, included in the exhibition at the Richmond Art Gallery.
The RAG exhibition will also include paintings representing Aspell's wide ranging interests in symbolism, mythology, and portraiture.  The portraits range from sympathetic  portrayals of creative types and those on the fringes of society, contrasted with more critical depictions of those in positions of power, such as tyrants, religious and military figures, and industrialists. For the most part the portraits are archetypes rather than literal depictions of specific individuals.
Peter Aspell: Saints and Sinners, Mystics and Madness
January 13 to March 26, 2016 at the West Vancouver Museum
Opening Reception at WVM: January 12 from 7 – 9 pm.
Curator: Darrin Morrison, Director/Curator, West Vancouver Museum
Teachers Guide
Themes: Painting
Related Pages
Image Galleries
Catalogue
The Art of Peter Aspell
Authors: Darrin Morrison, Gary Michael Dault, Rachel Rosenfield Lafo
This publication is available for $25. Please email gallery@richmond.ca for more information. Postage is not included and will be calculated based on weight and location.
Video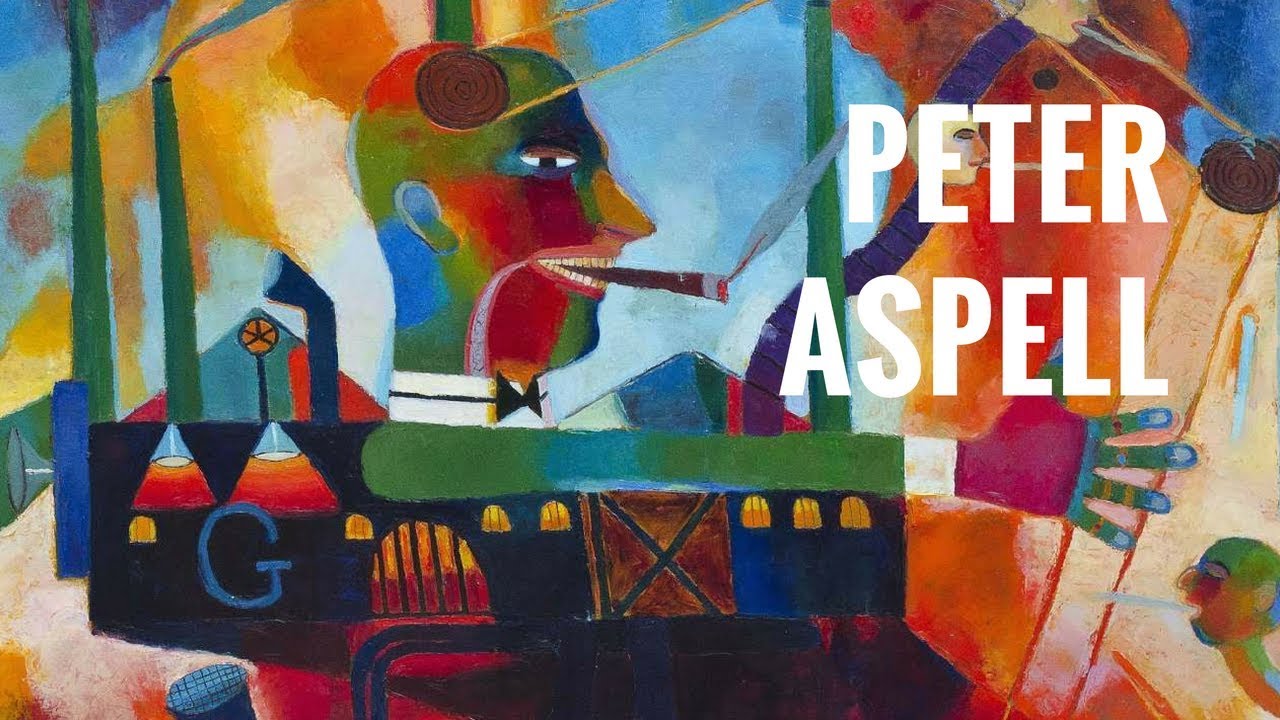 Listen to curators Rachel Rosenfield Lafo and Darrin Morrison discuss the work of Peter Aspell, and share insights into the exhibitions "Peter Aspell: The Mad Alchemist of Colour" at the Richmond Art Gallery, and "Peter Aspell: Saints and Sinners, Mystics and Madness" at the West Vancouver Museum.